The Hottest Gym In London Right Now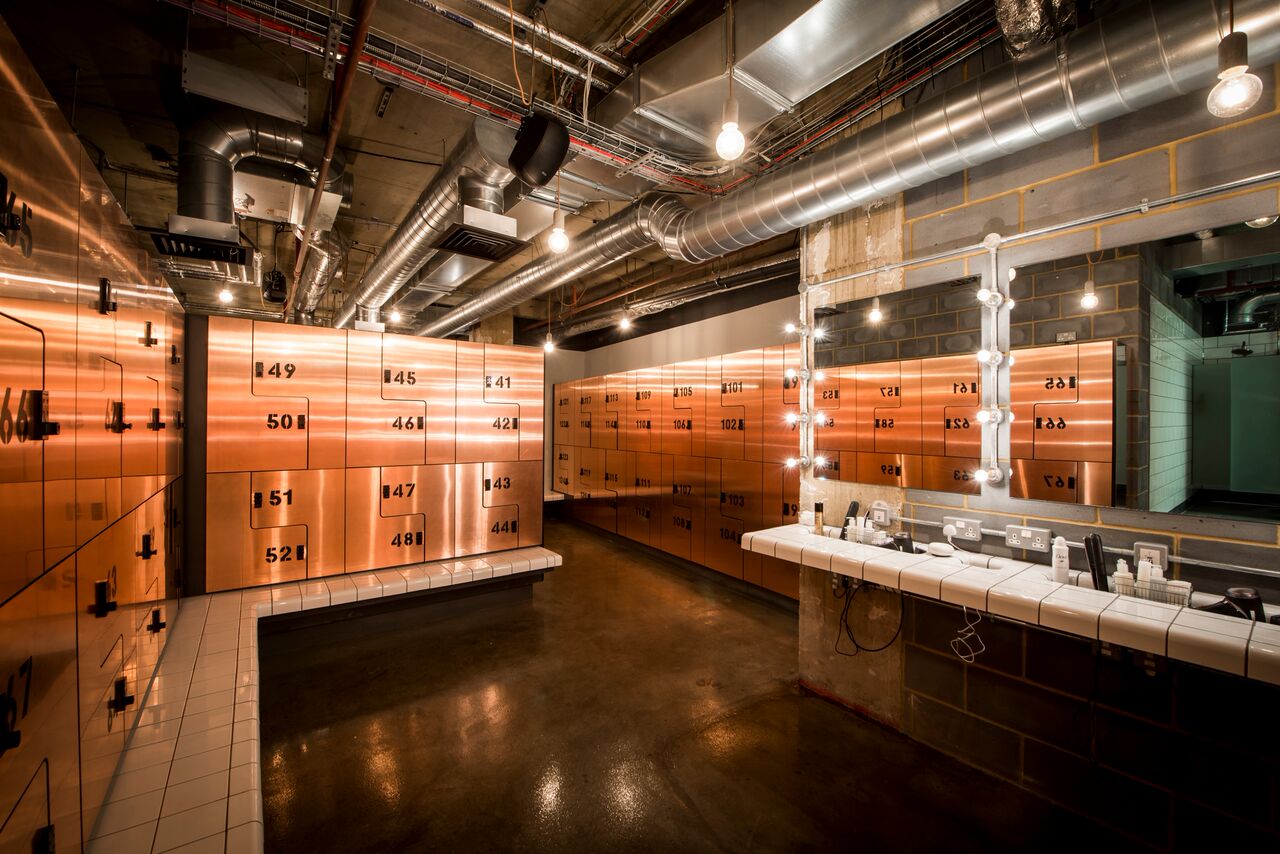 I have always spent a considerable amount on my gym memberships, and I am forever defending myself when people hear the prices I use to pay for them. I feel like if you pay for a good quality gym you are more inclined to spend more time in there (that's my theory anyway).
That being said, I had heard about this new 'fancy' gym called 1Rebel in the city (they have two locations, St Marys Axe or Broadgate Circle) who were running classes such as spinning, full body work outs and other various classes. I had heard extremely good reviews about it so I knew I was going to love it before I even got there. Each class is only £20 which was actually extremely reasonable, and your about to read why..
I was so impressed with the gym I decided to dissect it into sections for you so you could really see why it is THE coolest gym in London..
The Gym Interior
The first thing you notice is the amount of detail they put into the interior design, the brick wall/copper theme runs through out the gym and really does reflect a modern sensational gym.
The Class
I decided to do the 'Full Body Re-shape' class which was 1 hour long. It was exciting, fast paced and far from boring. There was a mix of treadmill work and weights, every ten minutes or so you would swap which I loved because you never got bored. It was over in a flash and I felt GREAT.
The Instructor
Enthusiastic, loud, clear and concise and motivating- everything you'd want an instructor to be.
The Changing Rooms
…the best bit, the hidden luxury at the end of the class. Fridges full of cloths soaked in lavender for your face..shower heads the size of a large plate which made you feel like you were showering in a rainforest, huge deep lockers where you can hang your work clothes, GHD straighteners and high power hair dryers, designers hair products, not to mention the cleanser, toner and moisturizer in front of the 'getting ready stations'. I felt like I was a celebrity in my own dressing room, each mirror had bulbs around it making you look glowing, I was actually tempted to take a selfie but refrained. I must of spent over an hour swanning around in there (not going to lie.)
The Juice Bar
After you waltz out of your private VIP (or what felt like) changing room, I headed straight for the 1Rebel juice bar which had about 20 jars of super seeds, goja berries and other super foods to add into your smoothie/juice on the back wall. I went for the protein shake which had banana and peanut butter in, I died and went to heaven.. it was gone with in 2 seconds!
The End
I walked out feeling like a 'new' woman. 1Rebel isn't just a gym, it's a sanctuary for woman/men to embrace and change their lifestyles, adding a chic modern edge to their work routines, going to the gym is no longer a chore.. it's a luxury.